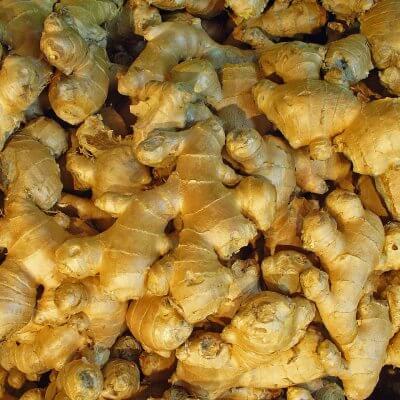 Ginger, whose Latin name is 'Zingiber Officinale', is from the ginger family. Its homeland is the tropics of Asia. It grows in India, Indonesia, Vietnam, Japan, and especially in China. The ginger plant has branched tubers in its roots under the ground. The name of the plant is thought to derive from Sanskrit, as ginger evokes the word meaning 'horn-shaped'. It is a perennial herb with blue-green flowers.

Ginger is more than just a family of plants. It is used as a flavor enhancer in dishes with its spicy aroma and smell. It enriches almost any meat dish with its aroma. It also freely displays its taste in all kinds of soups, omelets, potato dishes, pizza, and pastries. In world cuisine, ginger is used to prepare rich sauces and add great flavor to salads. In addition, ginger is used in the production of soda, wine, pickles, and jams.

From the ginger plant; Ginger tea, ginger oil, ginger tincture, ginger cream, ginger paste, ginger extract, ginger extract, ginger soap, ginger shampoo, and incense are produced.