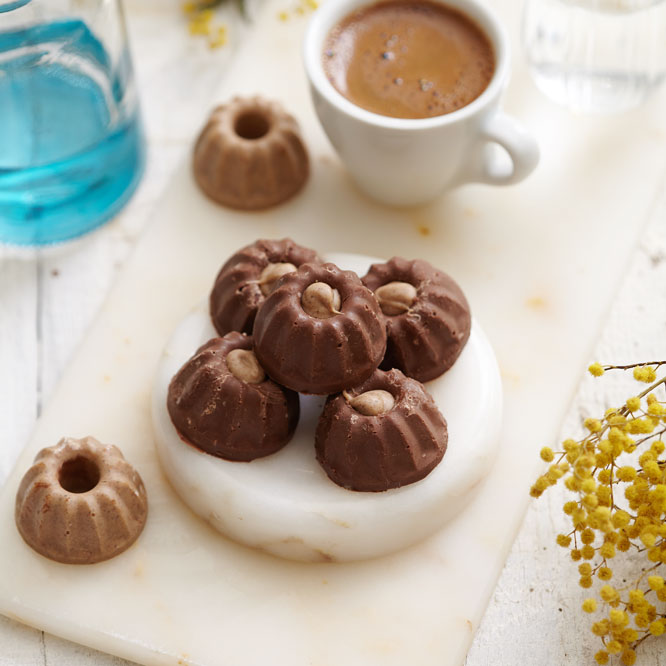 Cinnamon Chocolate

for 4 people

Materials:

150 grams milk praline chocolate

150 grams of dark praline chocolate

1 teaspoon Arifoğlu Cinnamon

Preparation of:

Melt the praline chocolates in separate bowls using the steam method, that is, the bain-marie. Add Arifoğlu Cinnamon and mix it with a spatula. Divide the melted chocolates into suitable silicone chocolate cups. If you wish, you can enrich it with products such as almonds, hazelnuts, and dried fruits. After dividing the chocolate into the cups, wait for it to freeze at room temperature. You can serve it with the Turkish coffee you have prepared with 2-3 pinches of Arifoğlu Cinnamon on the side.