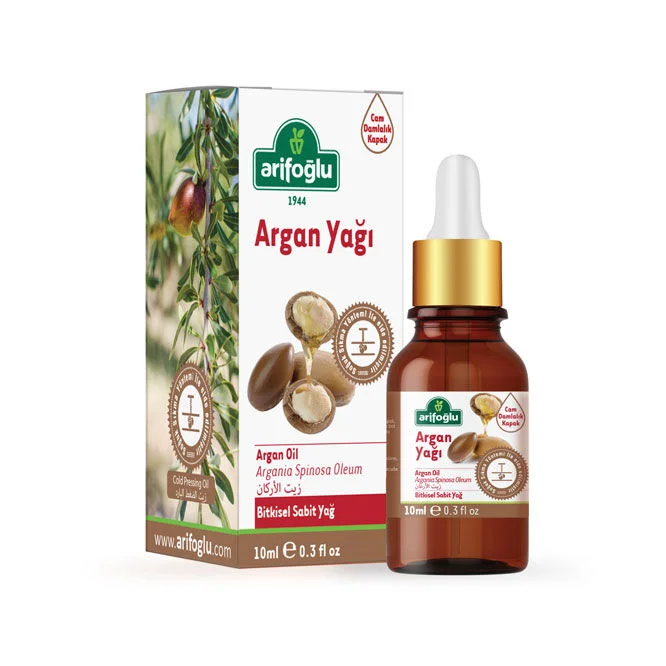 Argan Oil is harvested from trees that grow wild, high in Morocco's Atlas mountain region. This nourishing and Vitamin E-rich 'dry' oil has been gaining popularity in recent years for its ability to deeply moisturize skin and hair without leaving a greasy residue. It has a very mild, fruity, nutty aroma, and is processed from the unroasted kernels to preserve the beneficial antioxidants.The traditional process to extract Argania spinosa oil is time consuming and labor intensive. The trees grow in wild, remote areas of southwestern Morocco where local villagers gather the fruits that have fallen naturally to the ground. These fruits are sun-dried for several weeks, then cracked open with stone tools to reveal the kernels inside. In an arduous process performed mostly by women, the kernels are manually ground and hand pressed to release the precious Argan oil.1 In recent years and in some production areas, improvements in the methods of extraction using mechanical equipment have resulted in reduced labor costs and higher yields.
Argan oil contains an unusually high concentration of Vitamin E (tocopherols) and a form of Vitamin A (carotenes), vital components for maintaining beautiful skin and hair.


Appearance: Light golden yellow, transparent, moderately viscous liquid vegetal oil. May be clear to slightly cloudy.
---
Aroma: Mild, fatty/oily, seed-like, slightly astringent.
---
Safety Considerations: None known. A patch test should be performed before use for those with sensitive skin.