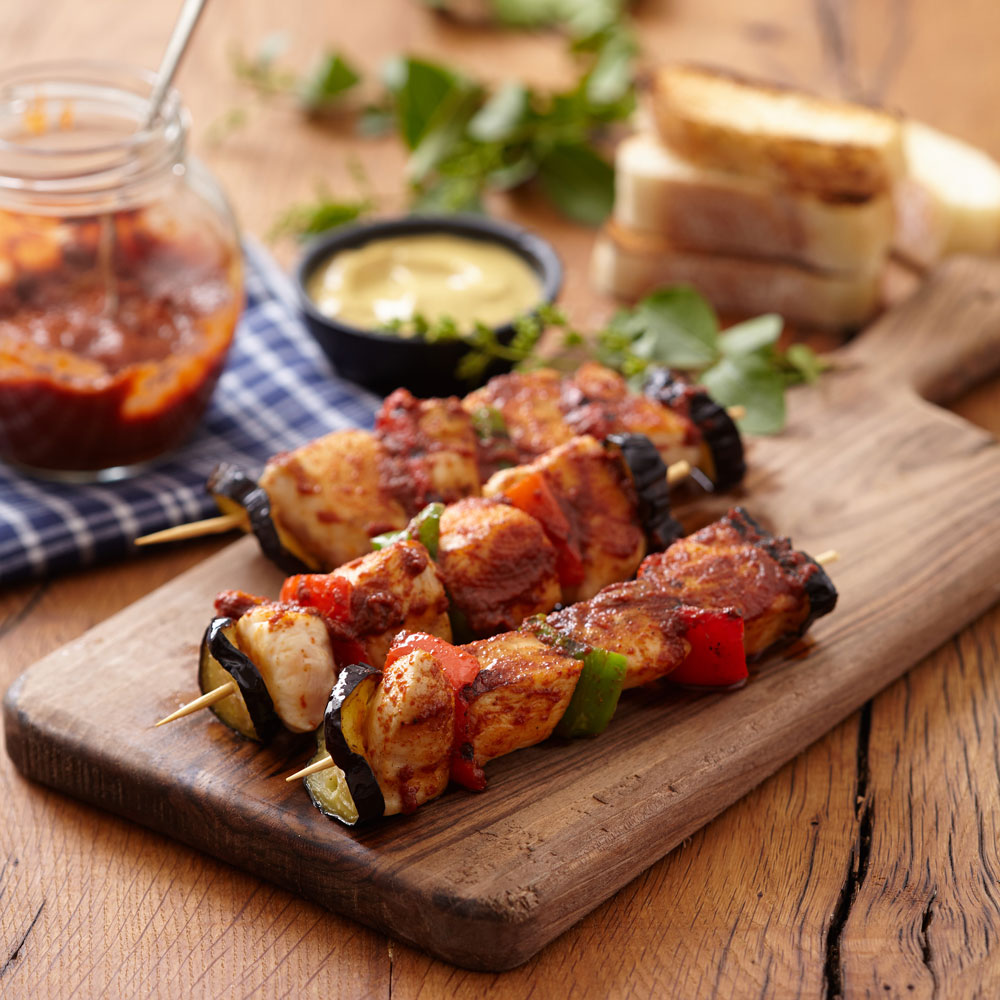 Chicken Spicy Grilled Skewers
Chicken Spicy Grilled Skewers

for 4 people

Materials:

600-700 grams of chicken meat, preferably thigh side

1 tablespoon Arifoğlu Chicken Spice

2 tablespoons of Arifoğlu Olive Oil

2 tablespoons of yogurt

2 tablespoons of water

1 eggplant

1-2 village peppers

1-2 capia peppers

For the homemade mustard:

3 tablespoons of Arifoğlu Grain Mustard

200 ml of warm drinking water

150 ml pear cider vinegar or juice of 1 lemon

1 tablespoon of honey

Preparation of:

First of all, if you want to make homemade mustard, prepare the mustard. For this, add 200 ml of drinking water to Arifoğlu Mustard. Cover and leave to swell at room temperature for 12 hours. Take the mustard seeds, which you have kept in water for 12 hours, in the food processor. Add 150 ml of pear or apple cider vinegar, lemon juice, and honey. Blend until you get a smooth consistency. You can add a little water according to your palate and get a more fluid consistency. You can transfer the mustard you have prepared with its lid into a sterilized and thoroughly dried glass jar.

Mix the chicken meat in the sauce you mixed with Arifoğlu Chicken Spices, yogurt, and water. Cover it and leave it in the refrigerator for half an hour. Add the chopped pepper and sliced ​​eggplant to the chicken meat sauce you have kept. Mix and arrange on mini skewers moistened with water. You can fry it on the grill and serve it with your homemade mustard sauce.