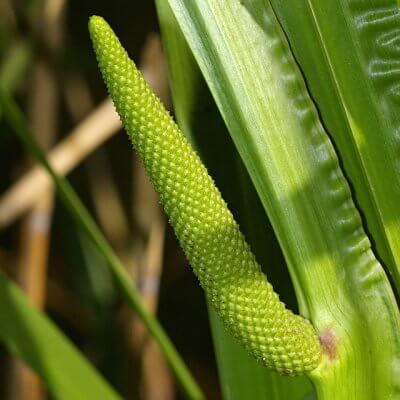 The root of Eğir, whose Latin name is 'Acorus calamus', is from the gentian family. It is a perennial herbaceous plant that grows in streams and stagnant water beds. It is native to North America and India. It grows in natural conditions near Sapanca, Yeniçağa, Beyşehir and Eğirdir lakes in our country.

The root of Eğir, whose other names are Azakeri and Hazanbel, has been used in Anatolia since ancient times.

The plant, which was brought to Europe from Anatolia in 1550, spread rapidly here as well. The Egir root is mentioned in the works from the Ottoman period and even in Evliya Çelebi's "Travelbook".

Egir root has its own unique smell and bitterness. However, after the plant is dried, this bitterness completely disappears. In some cultures, soups and meals are made from its roots. Spinach root produces beautiful spike-like flowers in May and August.

From the Egir root plant; Spinach root tea, horseradish root oil, horseradish tincture, and wine are produced.